Veronica Mars is the motion picture adaptation of the television series of the same name written and directed by series creator Rob Thomas and starring Kristen Bell. The Veronica Mars film was made possible by the donations made to the Kickstarter project started by Rob Thomas and Kristen Bell, wherein the project raised $5.7 million from over 90,000 backers. Production began on June 17, 2013 and ended on July 20, 2013. Its official release date in selected theaters was March 14, 2014.[1]
Plot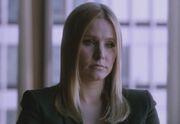 Nine years after the events of show's third season, former teenage sleuth Veronica Mars has left the fictional town of Neptune, California and moved to New York City, where she is in a stable relationship with Stosh "Piz" Piznarski and has a job offer from the prestigious law firm Truman-Mann and Associates. She is contacted by her old boyfriend Logan Echolls, now a Lieutenant in the United States Navy. He has been accused of murdering his girlfriend Carrie Bishop, Logan and Veronica's Neptune High classmate who became a successful but self-destructive pop star under the stage name "Bonnie DeVille". Veronica agrees to return to Neptune and help Logan select a lawyer. She is reunited with her father Keith Mars, Neptune's former sheriff-turned-private investigator, who shows her how corruption and classism is rife under Sheriff Dan Lamb.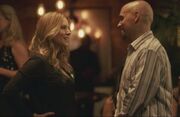 During her investigation, Veronica is dragged to her ten year high school reunion by friends Wallace Fennel and Cindy "Mac" Mackenzie. There, she learns that former outlaw biker Eli "Weevil" Navarro is now a reformed family man. During the reunion, Veronica realizes Carrie's murder is connected to the death of her best friend, Susan Knight, who disappeared off a boat at sea nine years earlier. Veronica attends the after party and speaks with Dick Casablancas, Luke Haldeman, and his fiancée Gia Goodman, and Stu "Cobb" Cobbler, who were with Susan and Carrie on the boat the night Susan disappeared.
Meanwhile, while driving home from the reunion, Weevil stops to help a driver being harassed by bikers, only to be shot by the driver, a nervous Celeste Kane. The sheriff's department plant a gun on Weevil so that Celeste can claim self-defense, and Keith agrees to prove Weevil's innocence.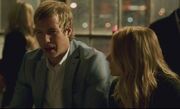 Veronica concludes that those on Susan's boat nine years ago covered up the circumstances of her death, and that someone killed Carrie because she threatened to confess. Compromising videos of Carrie are posted online and Veronica traces them back to Vinnie Van Lowe, who has been planting spyware on celebrities and selling the footage. Veronica uses Vinnie's footage to prove that Gia lured Logan out to Carrie's home the night of her murder, suggesting she and Luke killed Carrie and framed Logan. Lamb blatantly ignores her evidence and refuses to follow up, but unbeknownst to him Veronica records the conversation. Having stayed in Neptune longer than planned, Veronica calls Piz in New York to explain that she cannot return yet, and Piz breaks off their relationship. Truman-Mann rescinds their job offer, which results in an argument between Keith and Veronica about what she's doing with her life.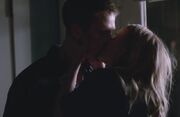 Keith has a clandestine meeting with Deputy Sacks about Weevil's case, but they are attacked by an unknown driver in a truck who slams into Sacks' car, killing him and leaving Keith in a critical condition. Veronica and Logan sleep together, reaffirming their relationship.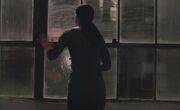 The next day, Veronica sends bugged flowers to Gia's apartment and calls her to play recordings of Carrie's voice. Gia panics and calls Cobb, her partner-in-crime, but Veronica's bug works by broadcasting everything on a local radio station's frequency. Later, Veronica goes to Gia's apartment to confront her, where Gia reveals that Cobb is the mastermind: He took photos of Carrie, Gia, and Luke dumping Susan's body and has been blackmailing them ever since. Cobb hears their conversation over the radio from his apartment in the building opposite, and shoots Gia through the window before coming after Veronica. She calls the police and lures Cobb down to the basement before beating him unconscious with a golf club.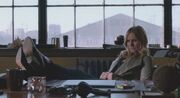 Cobb's photo and a secret recording of Lamb refusing to investigate Veronica's claims leak online, forcing Lamb to arrest Cobb. Both Keith and Weevil recover from their injuries, but Weevil returns to the biker lifestyle he left behind. Logan returns to active duty in the Navy, and Veronica takes over her father's private investigator business with Mac as her assistant, resolved to help fight Neptune's corruption.
Cast
Gallery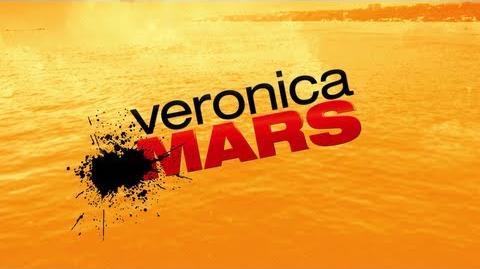 Featurettes
Images
Behind the Scenes
Stills
Trivia
The $2 million Kickstarter was fully funded at 5:55 p.m. (PST) on its first day, with 31,685 backers contributing.[2]
The Kickstarter raised a total of $5.7 million dollars, 285% of their original goal, from 91,585 backers.[3]
The movie earned $2 million in its opening weekend at 291 theaters (not counting Video On Demand earnings).[4]
Lilly Kane and Jake Kane appear in archive footage from the series.
Features or confirms the death of 4 characters. Susan Knight (died a year after the TV series ended), Carrie Bishop (died just prior to the film), Deputy Sacks, & Gia Goodman (both died in the film).
During their exchange, Leo D'Amato tells Veronica that he'd heard she'd joined the FBI to which she responds "Another life maybe", a reference to the Season Four teaser which was made non-canon by the events of this movie.
Veronica didn't date Piz for nine years, they broke up when she transferred to Stanford. She reunited with him while she was in New York at Law School.
On August 21, 2018 it was announced that Hulu is finalizing a deal for an eight-episode limited series and revival of this cult classic. [5]
Bloopers & Continuity Errors
When Veronica asks Logan and Dick if they notice anything about the photos of the Serendipity (the police photo and the one shown at the reunion), Dick says that the police photo is in black and white. Veronica looks like she's about to respond when Logan jumps in and says that the anchor is missing. Veronica falters, but then recovers and points to Dick and says, "Exactly."
When Logan brings Veronica home and puts her to bed, he takes her shoes off but leaves her otherwise clothed. After he writes her a note and starts to leave, she emerges wearing only a T-Shirt and asks him to stay.
At one point in the film, Veronica tells Logan that she sat behind Gia in Algebra. However, Gia transferred to Neptune High as a senior, at which point they both should have already completed both Algebra and Algebra II.
References
Community content is available under
CC-BY-SA
unless otherwise noted.