Welcome to the Veronica Mars Wiki, a collaborative encyclopedia for the TV series and movie. We currently have 334 pages, and more are constantly being added. We hope you enjoy the wiki!
Help • Terms of Use • Wanted Pages • Categories
---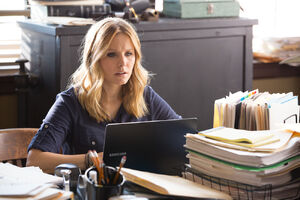 Veronica Mars is an American teen-drama, neo-noir, and mystery television series that focuses on the life of Veronica Mars who investigates and solves mysteries as a private investigator under the influence of her detective father.
Each episode has Veronica solving a stand-alone mystery while trying to solve a bigger and more complex mystery each season that begins during the season premiere and gets solved during the season finale. The first two seasons follow this format creating season-long story arcs while the third season made the mystery story arcs shorter and lasting for only several episodes during the season. The series was made into a movie in 2014 following a Kickstarter campaign that successfully raised nearly three times the campaign's original goal.
The Hulu revival of the series was released on July 19, 2019.
---
---

---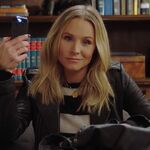 Veronica Mars
is BACK!! Hulu has just released all 8 episodes of Season 4 on Hulu early. Watch as Veronica solves the mysterious bombings plaguing spring break in her home town,
Neptune
.
Read ALL about the reboot season of Veronica Mars here...